Application: Safe Exam Browser 3.2 >=

Nowadays, Most exams are conducted through the Safe Exam Browser. It turns your computer temporarily into a secure workstation. It controls access to resources like system functions, other websites, and applications and prevents unauthorized resources from being used during an exam.
So there is no way to cheat during exam sessions? Why not!. It's an open-source application. There are so many ways to bypass these functions during an exam.
Anyhow, I'm gonna bypass virtual machine detection on this application, Then after that I able to execute this application on virtual environment.
I'm introducing it step by step.
Step 1:
Install SEB on your virtual machine, Then open the installation folder. (C:\Program Files\SafeExamBrowser\Application)
Step 2:
Okay, now you able to see the "SafeExamBrowser.SystemComponents.dll" file. You have to decompile it to edit this source, So you can use any .NET assembly editor tool for it. I'm using dnSpy to open this dynamic-link library file.

Now open this file via Dnspy and find out the "VirtualMachineDetector" class. (1)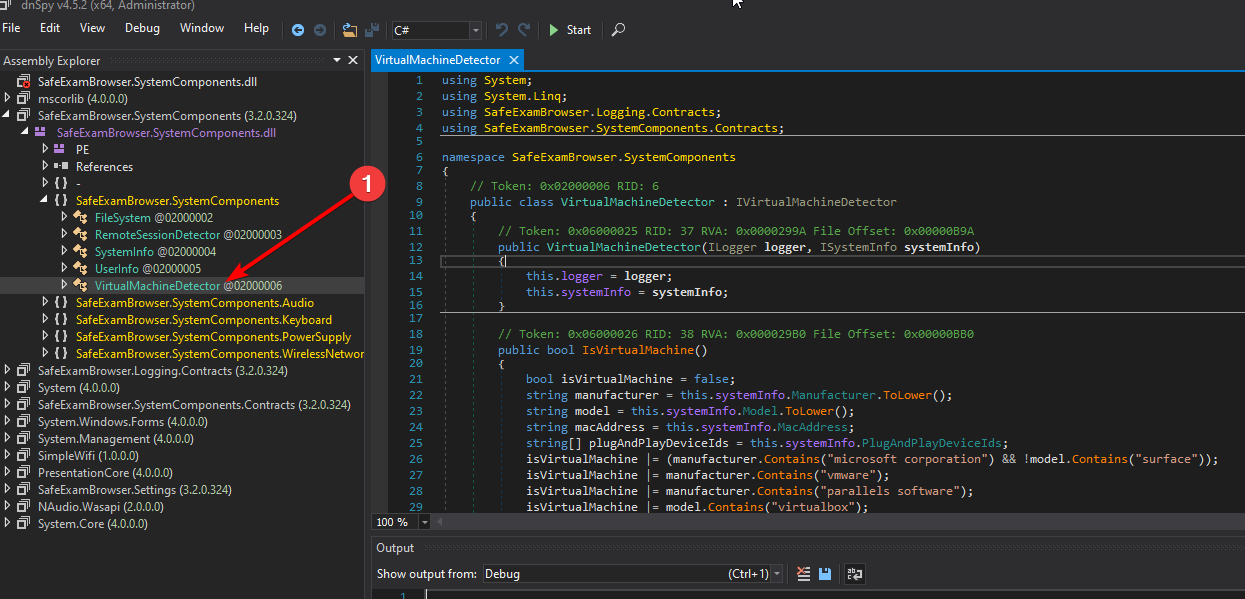 Right-click on this class and Click "Edit Class (C#)", Then you're able to edit/compile this class.
Step 3:
Finally, you have to set a "return false;" or something in this class to takedown this function.
I'm gonna change all strings(VM manufacturers) into random strings like in the screenshot below.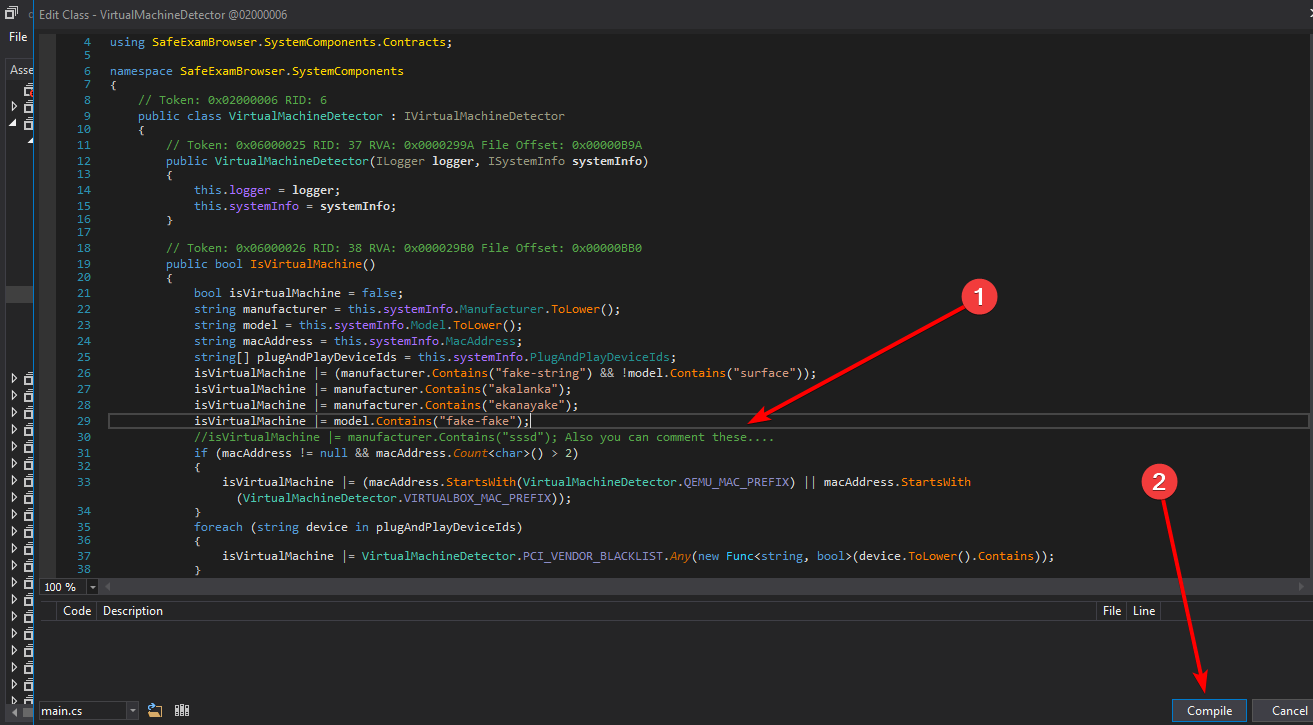 After that, Navigate to File > Save Module.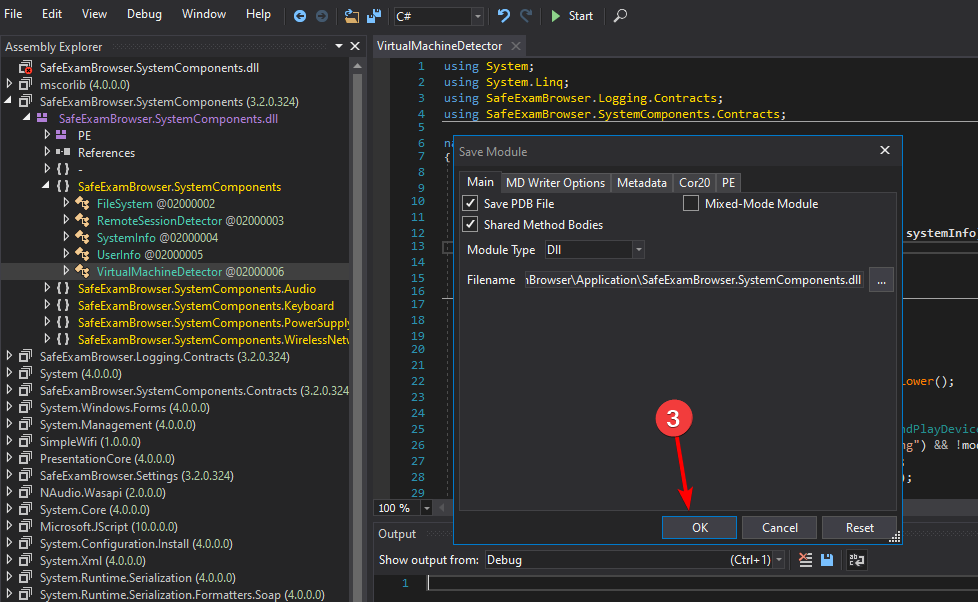 Now Exam Browser should able to execute on your Virtual machine. Happy cheating!.😂✔️
If you have any other questions related to this, please feel free to comment below or contact me via social media.